Graham's
Dow's
Cockburn's
Warre's
Quinta de Roriz
Quinta do Vesuvio
Quarles Harris
Martinez
Gould Campbell
Smith Woodhouse
Cockburn's Quinta dos Canais
Quinta dos Canais is one of the largest and most beautiful properties in the Douro Superior.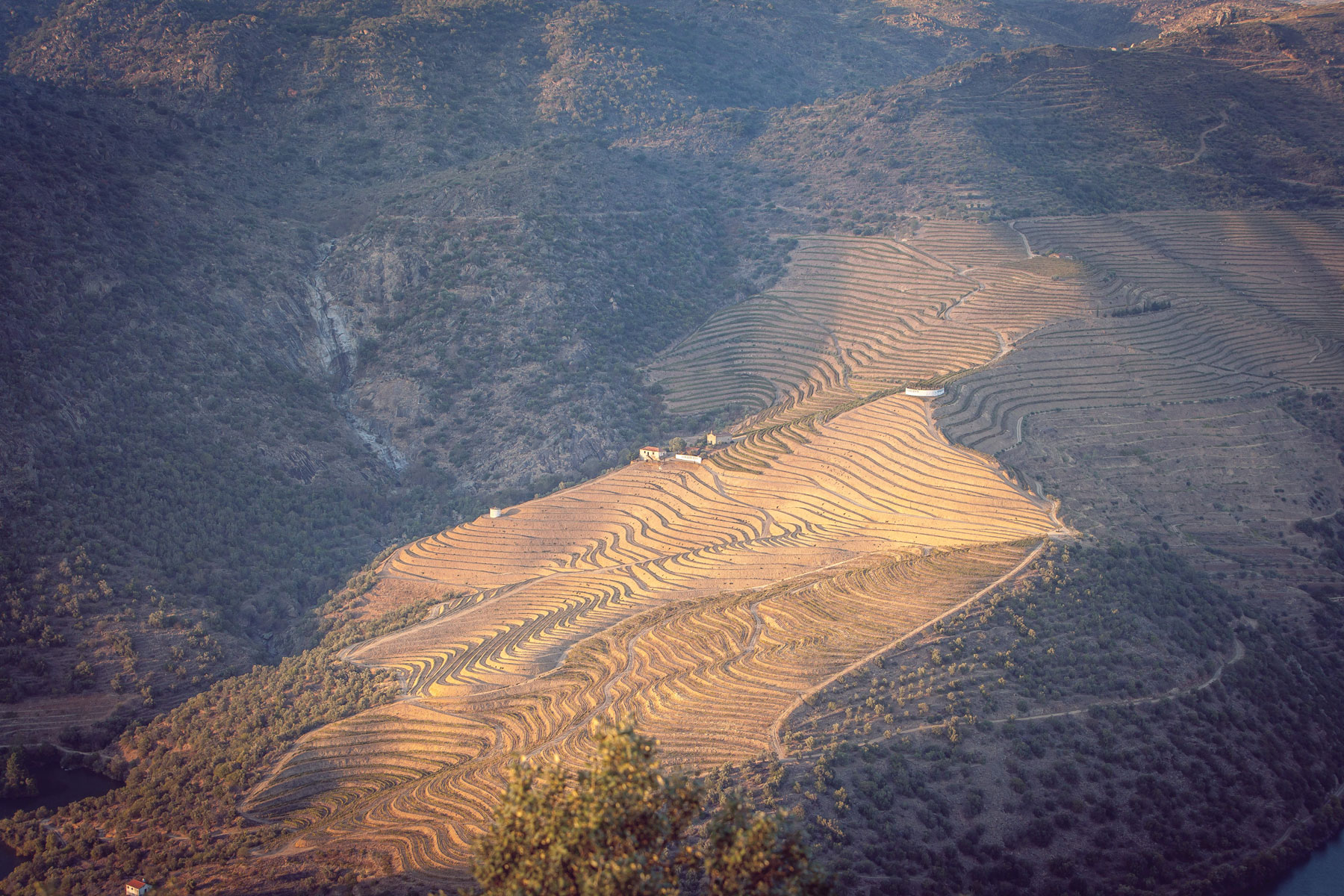 Terroir
The quinta's name derives from a remarkable system of stone water channels (canais in Portuguese) built in the 19th century to convey the water from the striking Sibio waterfall, which cascades down a massive stone rock face on the steep west hillside of the estate, down to the Quinta's orange and olive groves.  Canais produces some of the Douro's finest wines and has formed the mainstay of Cockburn's Vintage Ports for nearly a century.
Quinta dos Canais, situated on the north bank of the Douro, is one of the largest  south facing properties in the Douro Superior. While the undulations of the hills create a range of micro-climates and exposures from east to west, the vineyard's predominantly south-facing aspect allows for long exposure to the sun, which is crucial to the perfect ripening of the grapes. The altitude of the vineyard ranges from 110 meters close to the level of the river, up to 345 metres.
Wine
The predominantly south facing exposure of Quinta dos Canais produces grapes with a high degree of maturation. Touriga Nacional and Touriga Franca together make up the majority of all vineyard planting at Canais. These two varieties, the Douro's finest, largely determine the style of Canais wines. The high level of maturation almost always achieved at the property produces Touriga Nacional and Touriga Franca wines at their best with typical floral aromas combined with esteva (gum-cistus). The wines are very full bodied with fresh acidity and a characteristic dry finish of great length.
Winery
The magnificent grapes of Quinta de Canais are vinified in lagares, where the system of treading the grapes ensures that the natural colour and flavours are gently and very effectively extracted from the skins, resulting in wines of exceptional quality.
Quinta and Vineyards
Cockburn's was partially responsible for the safeguarding Touriga Nacional in the 1970's and 1980's and many of the vineyards were re-planted in the early 1980's in single variety blocks, with careful siting of each variety in ideal locations.  The entire property is A-rated.