Graham's
Dow's
Cockburn's
Warre's
Quinta de Roriz
Quinta do Vesuvio
Quarles Harris
Martinez
Gould Campbell
Smith Woodhouse
Warre's Quinta da Cavadinha
Warre's Quinta da Cavadinha is one of the finest vineyards in the Pinhão valley, one of the Upper Douro's finest Port-growing regions. The Quinta was aquired by the company in 1980.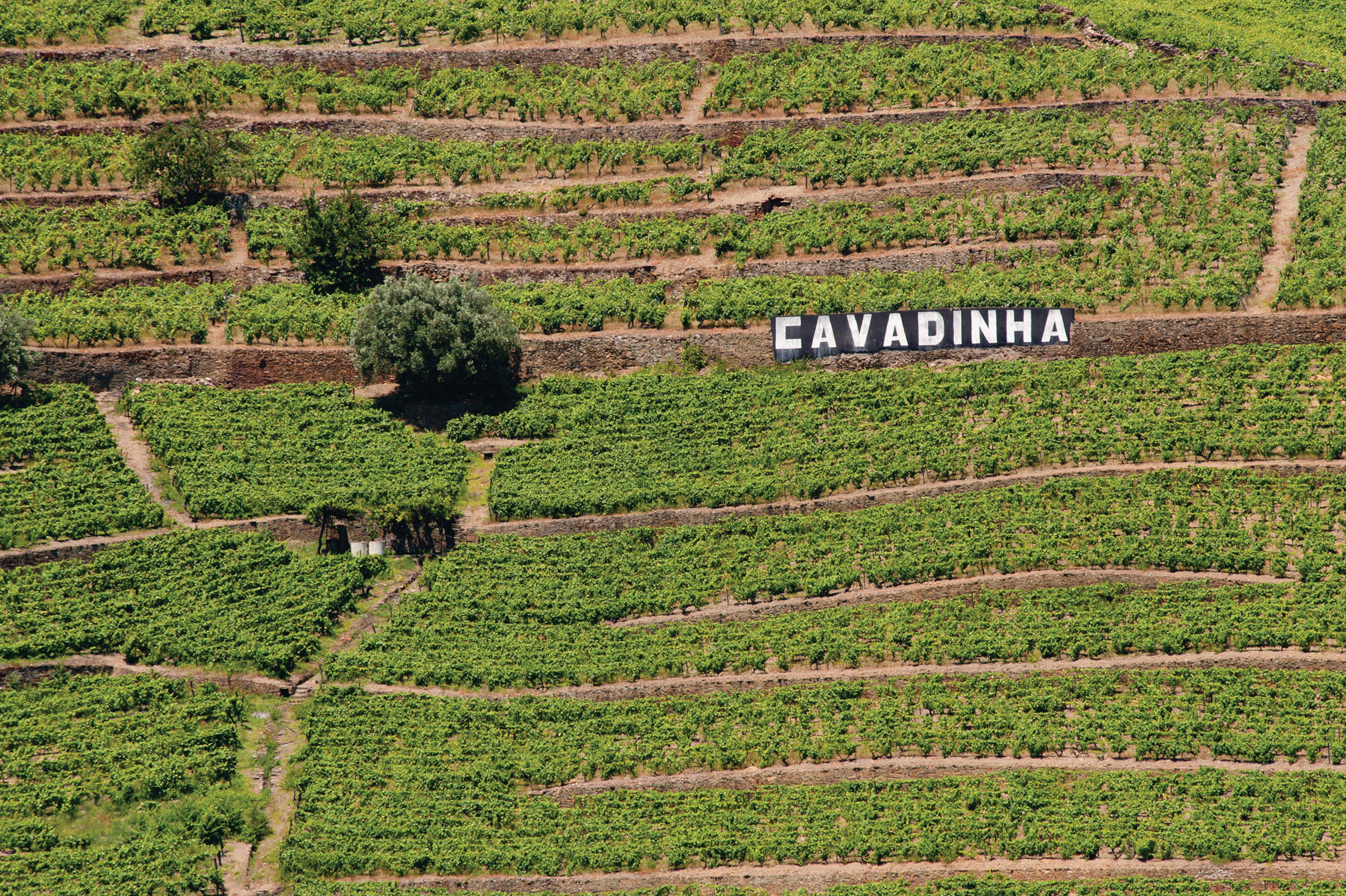 Terroir
The property is located in the heart of the Pinhão valley and the main vineyard is situated in a gentle bowl 150 metres above sea level, formed by a sharp bend in the Pinhão river. The terraced vineyard rises very steeply to an altitude of 250 metres and predominantly face south-east and east.  The vineyard has a relatively cooler climate and an average rainfall of 1,056 mm per annum and the soil's main component is schist, a laminated slate-like rock.
Wine
The the south easterly aspect and higher altitude of this quinta result in a late ripening cycle at this estate, which dictates the style of Cavadinha Ports:  they are fresh, elegant and have very fine aromas.  Old vines make up a very high proportion of the vineyard, consequently these wines are dark and concentrated, as are the wines from the lower vineyards that border the Pinhão River. The wines from the higher terraces just below the winery are less concentrated but very fresh and have superb aromas of tea-rose and violets.  With age, the Cavadinha wines develop even more elegance and balance; the nose can give aromas of very fine old burgundy after some years in bottle.
The Cavadinha wines are at the heart of Warre's Vintage Ports, and in the years between declarations often produce a fine Quinta Vintage Port, which is bottled and then held for aging in Warre's own cellars in Vila Nova de Gaia.
Winery
Quinta da Cavadinha's new winery was inaugurated for the 2003 harvest.  Equipped with six modern lagares,  it is now one of the most advanced small specialist wineries in the Upper Douro.  Farmers in the surrounding valleys who have been supplying Warre's for years also bring their grapes for vinification at the Quinta.
Quinta and Vineyards
All of the property is "A-rated", the highest possible quality designation and virtually the entire Quinta is now planted in varietal batches, allowing each variety to be picked and subsequently vinified separately.  Approximatly 30% of the vineyards at Cavadinha are 'Vinha Velha' or old mixed plantings over 30 years old. These old vines are incredibly low yielding (in most years producing less than 1 Kg of grapes each) and produce intense and concentrated musts which are ideal for classic Vintage Port.
Warre's is a leader in viticultural research and development in the Douro Region and the experimental  vineyard at Cavadinha is dedicated solely to research into clonal selection and allows direct comparison, under identical viticultural conditions, of different grape varieties, rootstocks and the interaction between them.